Search Engine Optimisation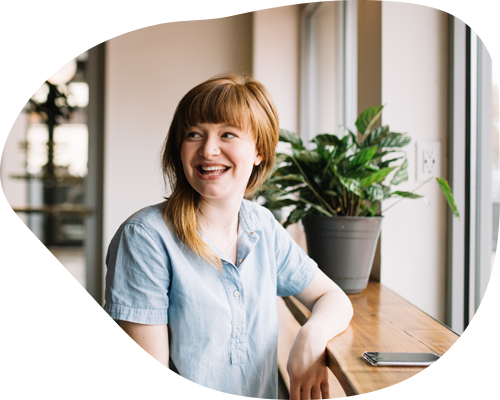 Are you looking for effective Search Engine Optimisation (SEO) services?
Have you been trying to grow your business online but struggle to get people to visit your website? Search Engine Optimisation is a series of activities that produce a reliable stream of targeted traffic.
Growing traffic to your website requires a blend of technical fixes and creative content generation and promotion. We combine all these tactics into a robust plan that generates steady growth in website visitors.
At the same time, all our recommendations and implementations are always customer-centric, making sure that pages are UX optimised and deliver content  that your users will find interesting, entertaining or informative. We often combine SEO techniques with conversion rate optimisation (CRO) to achieve the best results.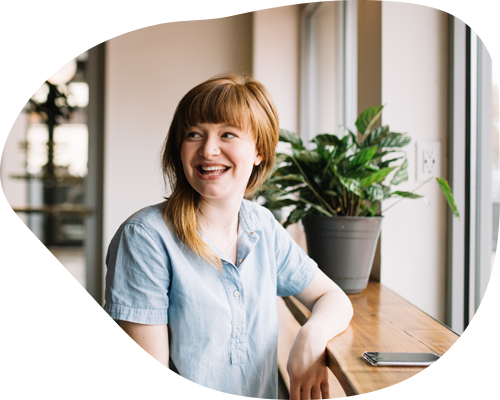 Start with an actionable SEO audit that will highlight key traffic growth areas
Find out what your biggest opportunities are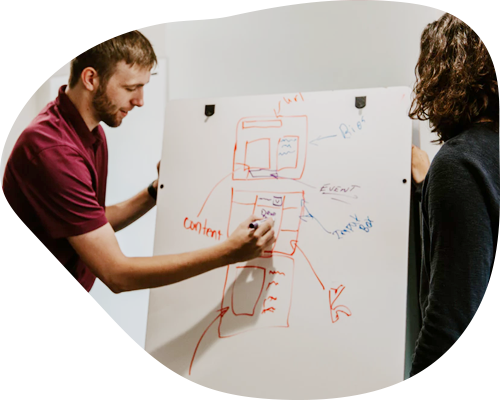 SEO strategy report
Initial discovery session will help us understand your business and specific growth areas and opportunities for you. We want to find out about your clients' needs, business model and the products and services you provide.
This helps us build a picture of where you are now and where you want to be. It also helps us uncover the right content opportunities to draw in your target market.
We send your Search Engine Optimisation report within five business days. It includes the following:
competitor research,
traffic benchmarking,
SEO value assessment for your business,
costed growth plan.
Once you approve the plan, we are ready to implement your SEO strategy.
Technical SEO and link audit
We perform a detailed technical audit of your site. It includes evaluating how easily Google can index your pages and if there are any toxic links to your website that could prevent you from ranking. From hundreds of potential improvements, we identify and prioritise the fixes that will bring you immediate and significant gains in traffic. We also help remove any Panda penalties.
Keyword and content optimisation
We perform detailed keyword research to find targeted traffic opportunities for you. We mine historical data, carry out competitor research, discover rising trends and research industry-specific sources to determine the biggest opportunities for growth on your site. We then apply our findings to optimise your existing content and create a plan for new content creation.
Monitoring and accelerating growth
Once all immediate fixes have bee applied, we monitor your ranking performance. We apply your content strategy, continuously reviewing it to make sure your content is engaging. We perform digital PR to attract quality backlinks to your site.
All our activity and results are regularly documented for you to see. We have monthly meetings or calls with you to keep you posted on all the tasks and results achieved.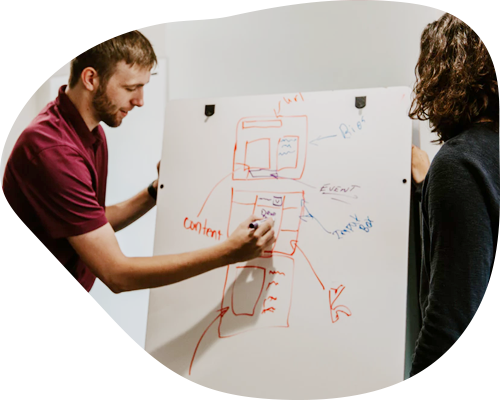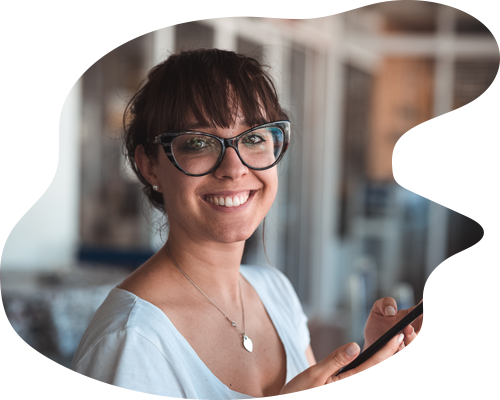 About your initial SEO strategy report
Your report will list the options you can take to grow traffic to your website. We include a a breakdown of what is involved, including effort and timescales. Most importantly, we will show you what opportunities you have and what results you can expect.
We will include a proposal of what implementing these solutions will cost with us. We have options for acting as a consultancy or a full-service digital marketing agency – depending on your requirements. Having options is great if you already have the resources to produce some of the implementations or want to be more closely involved in the SEO process.
Our packages start with just £500 per month so they are affordable for small and medium size businesses.
The report was data focused. It included analytics on our competitors' positioning, where we currently rank and what we could be striving to achieve. [This] was fantastic for us.
Agata handled our questioning [on potential results] honestly and made us comfortable with what digital marketing work can do for Uscita and what can be realistically expected as a result. The strategy was easy to understand and everything was explained clearly.
Agata was professional but relaxed. Where we questioned her, she was able to reply in a way which made us trust her knowledge, competence and previous experience. I'd recommend the SEO strategy report to other businesses.
Summary
Your strategy report will list actionable activities your business can do to start growing traffic.
Because we identify and prioritise each activity, you will know specifically what to focus your efforts on and where to invest your money.
White hat only
Any solutions we suggest will
not
include any of the following:
– Dodgy link building techniques,
– Keyword stuffing,
– Other rushed tactics misleadingly promising short term gains.
Data-backed
Your strategy is based on:
– Your Google Analytics data,
– SEO (Search Engine Optimisation), paid search and social media research,
– Competitor research,
– Over 10 years of digital marketing experience.
To make the report relevant to you we'll also give you an idea of how much implementation will cost, what returns to expect and within what time frame.
Order your initial SEO strategy report - £200
Here's what is included:
discovery session to define your most important website goals

target market analysis

competitor research

traffic benchmarking

SEO value assessment for your business

costed growth plan
With our SEO report, you will have clarity of what your website needs, what your options are and what your ROI is likely to be.
Once we receive your request, we'll be in touch within one business day to arrange payment and book your discovery session.