Web analytics and optimisation consultancy
Thinking about starting with CRO and A/B testing?
We build the foundation you require to set off at speed – so that when you start conversion rate optimisation, you can achieve even more.
Measure what matters.We devise data strategies that generate growth insights. We recommend the specific metrics, dimensions, events and goals that upgrade your set up. We configure and scale your Google Analytics and Google Tag Manager accounts.

Trust your web analytics data.We audit your Google Analytics and Google Tag Manager accounts to make sure your data is accurate, trustworthy and relevant. We produce enhanced ecommerce and goal funnels that inject confidence.

Settle doubt with meaningful reports.We use Data Studio to build reports that help you generate and prioritise test ideas. We visualise and annotate data to highlight stories and relationships. Discover actionable insights and convince your team.



Business Ahead Digital Analytics Consultancy
We offer support to in-house marketing and optimisation teams to help you improve the accuracy of your data, quality of your reporting and sharpness of your insight.
Reports we create are designed to tell a story that has the power shape to your marketing strategy for success and help convince even non-technical stakeholders.
By working with us, you'll gain all the tools to reap better rewards from conversion rate optimisation, including new website developments, A/B testing and personalisation.
Our team of analysts are versed in Google Analytics, Google Analytics 360, Google Tag Manager and Google Data Studio. We work with clients to access and visualise data and provide recommendations that improve website experiences.
Website data strategy
Tagging and implementation
eCommerce tracking
Single-page app tracking
Shopify eCommerce tracking set up
Advertising goal tracking and reporting
GTM and GA auditing
Report automation and dashboards
User journey and user profile visualisation
Consumer insight
Insight-based UX design and copy writing
Customer-centric SEO strategy and implementation
Google Analytics training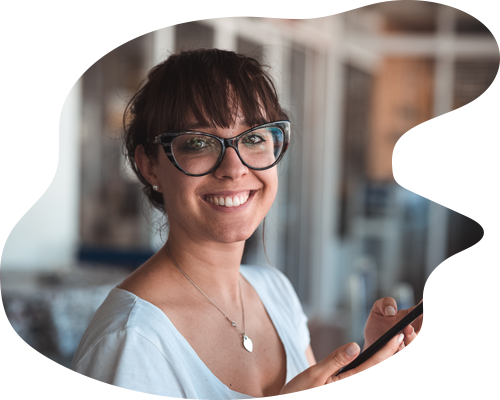 Our web analytics experience
Business Ahead was set up by Agata Adamiak after a 10 year old career in digital marketing. In her web analytics roles she developed tracking set ups and dashboards for UK and European brands to support their journey into conversion rate optimisation. Companies she worked for include Brother International Europe and Ocean Finance. She has experience in the following sectors:
Ecommerce
Office supplies and solutions providers
Management consultancies
Technology manufacturers
Consumer finance and fintech
Agata is an experienced trainer, having trained over 300 people across Europe in Google Analytics.
She now develops successful website data strategies and visualisations for clients and is joined by a team of analysts and conversion experts to make better use of your website data.
"Agata is a whizz with data. I knew Google Data Studio was powerful; she brought that functionality to life, making a time consuming task – reporting on the performance of 20+ websites for a multinational manufacturing firm – much simpler. She streamlined my reporting processes; I look forward to continuing to learn from Agata."
Book your free consultation
Tell us about your most pressing challenges and to find out if we can be the right fit for you.