Customer-centric website optimisation for b2b ecommerce
Understand your audience, grow traffic and convert existing visitors into paying customers
Business Ahead B2B ecommerce marketing agency
Do you feel your Search Engine Optimisation (SEO) and Conversion Rate Optimisation (CRO) efforts are not connected? Or maybe you've been focusing on driving traffic to your website but your conversions are still low?
As Google increasingly rewards websites that respond to user intent, your optimisation should start with SEO and continue through to CRO. We apply user research to your entire website to get you the right traffic and then influence your visitors to buy.
Even b2b consumers are driven by emotion. We specialise in applying behavioural analysis, user experience design (UX design), analytics data, A/B testing and SEO in order to significantly grow websites' profits.
We work with small and medium size b2b ecommerce businesses.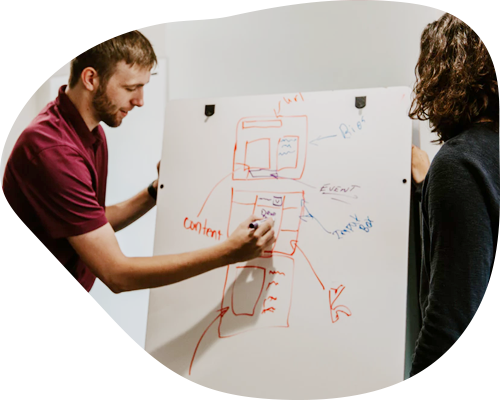 Our b2b ecommerce experience
Business Ahead was set up by Agata Adamiak after a 10 year old career in digital marketing. She grew and optimised websites for UK Corporate Gifts (a branded merchandise supplier) and Brother International Europe (global printer manufacturer) – two distinct b2b ecommerce companies – driving their traffic and conversion rate growth as a marketing manager and a digital analyst.
She now develops successful website optimisation strategies for b2b ecommerce companies and is joined by a team of professionals – from UX designers, to developers and content writers to increase purchase conversion rates.
B2B marketing is based around educational content and effective funnels to build trust and encourage conversions. With a customer-centric and data-driven approach we make informed and profit-generating decisions when it comes to growing b2b online sales.
We specialise in two things…
Conversion Rate Optimisation
Average conversion rate is 2.35%. Businesses that invest in CRO can increase this up to 10 times. Find out what is stopping your visitors from converting and use our suggestions to get more paying customers.
Search Engine Optimisation
Make Google see your website as the authority in your field. This means targeted traffic of visitors who are interested to learn about your products and services.